ABOUT ESI
Founded in 1984, ESI Communications is the the premiere security and telecommunications dealer in Missouri. A local, family owned business with the resources and performance of a national competitor, ESI has the right people to make your job a success. ESI specializes in Home and Business Security Systems & Cameras, Business Phone Systems, Fire Alarm Systems, Structural Cabling, Access Control, & Digital Marketing.
Meet the Owners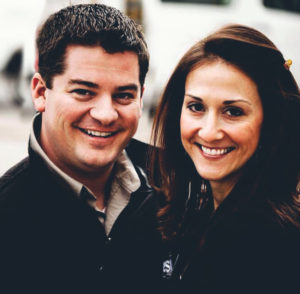 Erin and Ben started working at esi.comm in 2002 after graduating from the University of Missouri. Shortly after purchasing esi.comm in 2012, they moved the company to its new location at 105 Lillian Dr., across the street from its old location in Sikeston, MO.
They both work hard to make sure customers always know about the industry leading security, telephone and data technology esi.comm has to offer. They're both in the business because of our customers and always work to make sure they are completely satisfied.